Posted by Natalie on 18th Jun 2018
Our wall hangings have always been a popular option at Present Company, we've sold so many over the years we just imagine all the homes that display them with utter pride around our home town of Burgess Hill, West Sussex.
Now that we're online (and loving it!) we wanted to share them with our wider audience and let you know a little more about these exquisite pieces of traditional indian art work.
They are made by utilising scraps of assorted fabrics from the garment industry in Rajasthan, India. A beautiful example of Rajasthani Embroidery, known to have been practised for at least 400 years.
Using pieces of fabric from various sources (often offcuts from sari workshops and antique scraps salvaged from older pieces) they are carefully patchworked together. Embellishments in the form of over-embroidery, beading, sequins and mirror work are then added. Some fabric scraps are genuinely old antique salvage pieces, therefore a few loose threads or beading is to be expected.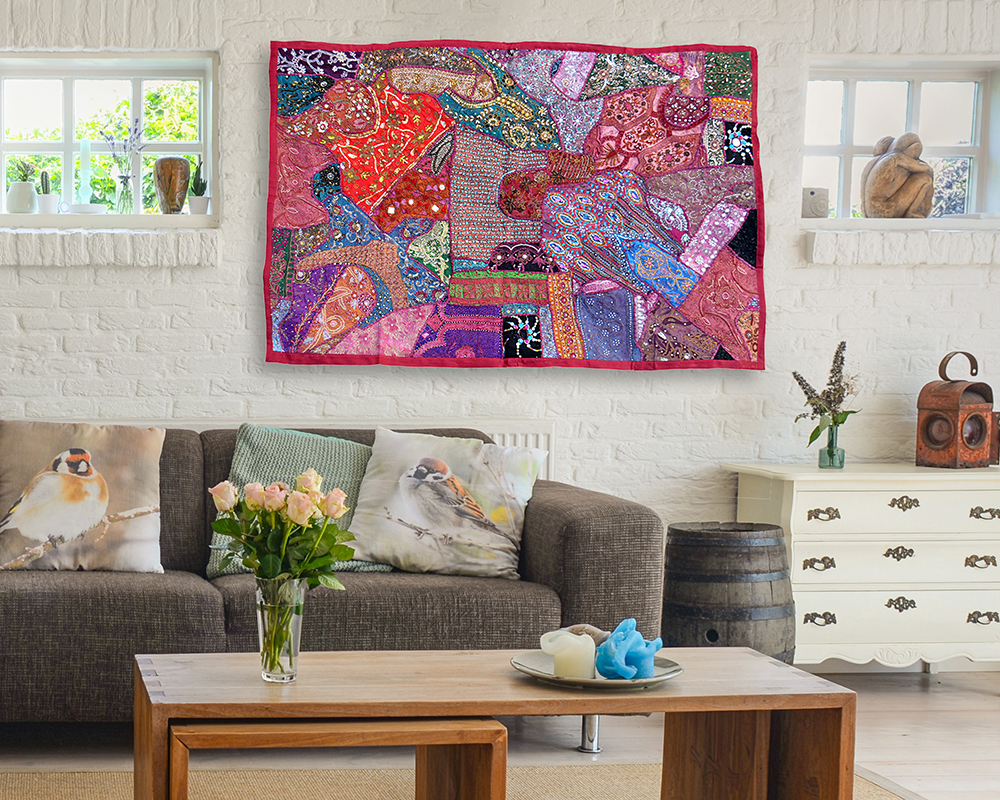 Our Red Patchwork Wall Hanging.

The hangings are neatly backed with fabric, which compliments the patchwork pieces and comes with loops on the reverse, allowing for easy hanging from a pole. The loops are arranged on all four sides; allowing for vertical or horizontal hanging.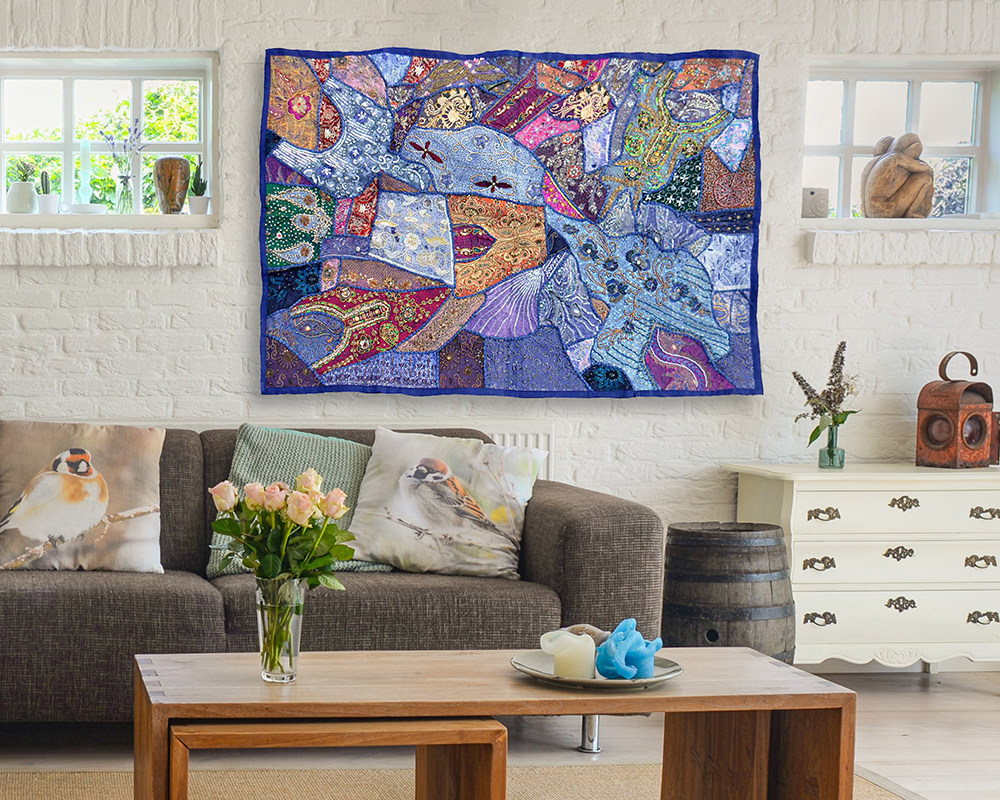 Our Blue Patchwork Wall Hanging.

They are made using a combination of machine and hand stitched work and are fairly traded. Each piece is unique - no two wall hangings are ever the same.
Which just makes owning one of them truly special, you know that no-one else has one that exactly matches yours.
Gota embroidery is a technique that utilises applique work and metal threads to create a textured, highly embellished surface.
Metallic thread is incorporated into the weaving process; threads are also tightly coiled and hammered into moulds to create decorative trimmings. Gota work was traditionally used to decorate textiles for temples, royal palaces and in the manufacture of formal court costumes.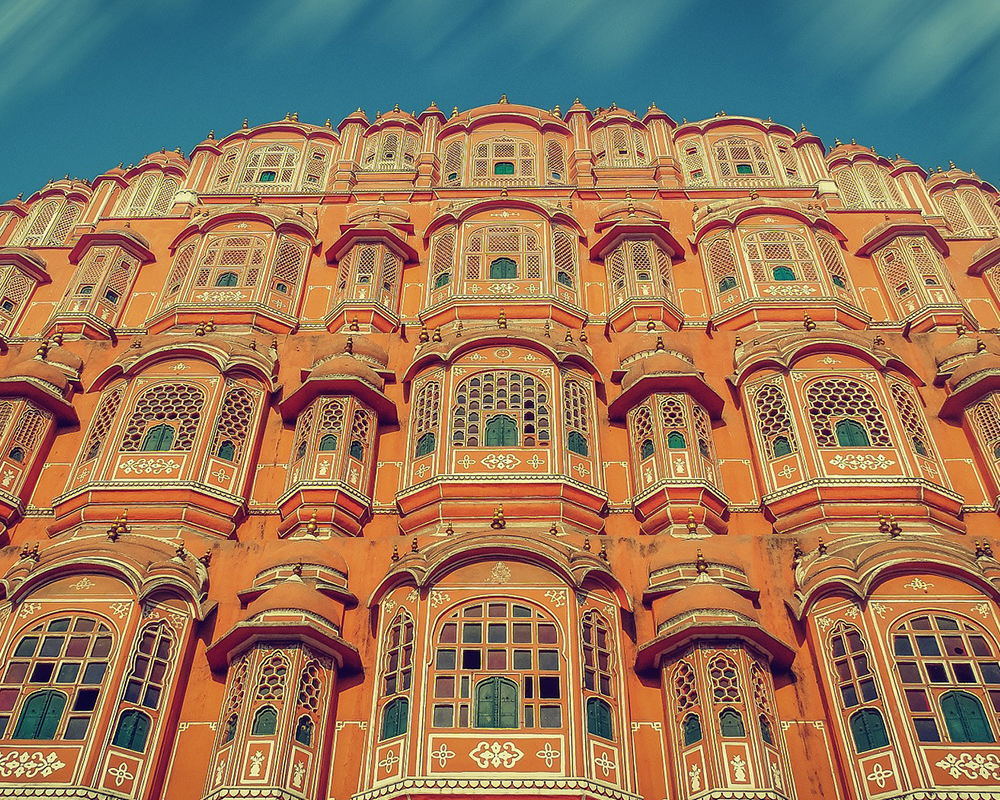 "Palace of Winds" Jaipur, Rajasthan, India.
The embroidery workshops of Jaipur practised the highest forms of this art; using only pure gold and silver threads, often incorporating precious stones and pearls. This made the pieces extraordinarily expensive to buy and costumes so heavy they were almost impossible to wear! Although the princely kingdoms and court life of India has long gone, Gota work is still highly prized and modern-day materials, synthetic dyes and coloured threads manufactured from base metals now makes them far more affordable.
We think that the process of manufacturing and history of the techniques use makes these wall hangings a wonderful item to own. Each patch tells a different story!
For different colours and styles plus oodles more wall art inspiration, check out our wall art section!